Are you sitting around soaking up the loss to Fulham, with doom and gloom washing over as the realization that this could be a far longer season than previously thought? Yes, yes, it's only one match, but that's how we roll.
Then read these two interviews and if you're not well chuffed to be a Gooner, perhaps you ought to be looking for another club. There's nothing particularly new in the Wenger interview, but it certainly reinforces the vision and principals that set our club apart from the others.
But the one that will make your heart swell to the point of exploding is the interview with Cesc. As I've said before, this kid is the heart of this club, and I actually felt a little weepy reading about his love for Arsenal.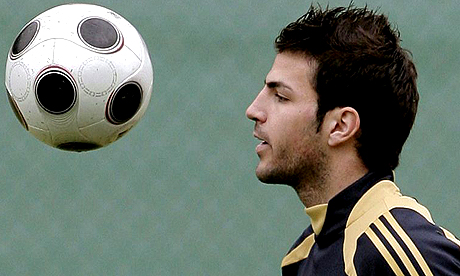 If I ever have a son, I hope that I instill this sort of character in him. And of course, I wouldn't mind one bit if he played for The Arsenal.