The past week has been a bit maddening for Arsenal supporters. Last Saturday, one team played with heart, desire, and intestinal fortitude, coming away with all 3 points. Unfortunately, that team was Hull City.
Fortunately, we only had a few days to wallow before the Gunners were firing on most if not all cylinders to beat a hapless Porto FC in the Champions League group stage. There were still moments where our defense was – how can I put it delicately – completely unreliable, but once again we saw TW14 developing into the player we've all been hoping he'd become, and 2 goals apiece by Adebayor and van Persie help bring home the points.
Now onto Sunderland this weekend. Despite the presence of some Tiny Totts castoffs, the Black Cats are no mugs. Djibril Cissé, the former Liverpool player who's currently on loan to Sunderland from Marseille, has added a spark to their play recently. So which Arsenal will show up?
Personally, I'd like to see Carlos Vela injected into the line-up up front, along with perhaps Johan Djourou in the back replacing William Gallas, who has been responsible for many of our recent defensive lapses.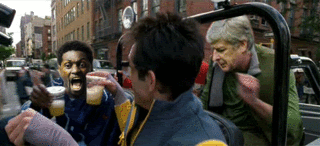 C'mon you Gunners!