As if things weren't bad enough for Arsenal, the British press is reporting that Theo Walcott has injured his right shoulder during a practice for England's upcoming friendly with Germany, and could be out as long as 3 months.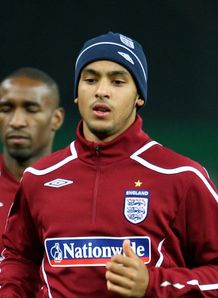 Thus, as rats players representing Chel$ki, ManUre, and 'Pool don't even bother to show up, feigning claiming various maladies, Theo honors his commitment, only to pick up a real injury and leave Arsenal further strapped for quality players. Gooners will recall Walcott previously injured his left shoulder which required surgery.
What have we done, oh footie gods, to anger you so? We play beautiful football with young players of skill and poise, yet you take Rosicky, Eduardo, Sagna, and now Walcott from us. Is there no end to our suffering?